Coaching Staff
Our coaching staff are passionate about swimming and dedicated to providing the best environment and for our athletes and our swim families.
​​​​​​​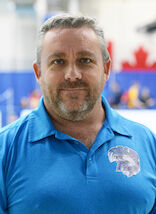 Chad Webb
Head Coach
Chad is an NCCP Level 3 certified coach and a Master National Coach developer and evaluator for the NCCP program for Swim BC. Chad's coaching career has brought him to exciting placing such as Rio for the Para-Pam Am games in 2007 and the Beijing Paralympics in 2008 as part of the Canadian Coaching Team. Email Chad: chad@wlbluefins.ca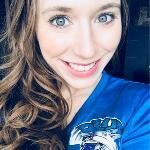 Amanda Nemeth
Assistant Head Coach
Amanda is an NCCP Level 2 trained coach and is working on her level 2 certification in order to coach at a National level. A highlight of her coaching career has been coaching alongside past Olympians and some of the most prestigious coaches in our province. You'll see Amanda on deck coaching all levels of Blue Fins. Email Amanda: amanda@wlbluefins.ca
Barb Vincent
Assistant Coach
Barb is a certified Community Coach, lifeguard and has recently joined our coaching team. Barb's strength is her years of experience and the ability to break down and teach the fundamentals of swimming, making every practice fun for our young swimmers. She can be found coaching the Super Novice.